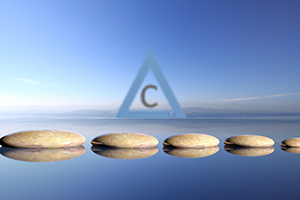 CA $1895.00
Core Competencies of Professional Coaching (S18 Aug 13-17)
Begins August 13, 2018
August 13, 14, 15, 16, 17, 2018 - 9:00am-4:30pm - 30 hours of coach training
Prerequisite: COA-301 Foundations of Professional Coaching
This course is the second in the ACSTH pathway toward ICF certification as an Accredited Certified Coach (ACC).
The central theme of ​the Core Competencies course​ is choice: the world provides us with great opportunity for choice, and also challenges us greatly around choice. We trust that during the course of the week you will be expanding your understanding of choice and related aspects such as responsibility, freedom, impact, and constraints on choice. We hope that you will begin to see how you can build your own and your clients' capacity for being in choice around things that matter, at work and in life.
The secondary theme of the week is Trust-in-Self. We will explore the importance that Trust-in-Self plays in our development as coaches and how it connects with leadership and the Adler method of coaching.
The main goals of these five days of classroom work are to offer you:
An understanding that work is an area or domain where people can benefit from coaching

Guiding principles and a framework for how we think and how it frames coaching people around the perspectives they are holding

Concrete tools and practices for coaching people around work

Enhanced proficiency in using the core coaching competencies

An awareness of your impact as a human being and coach

An awareness of what it means to be at choice about your impact and how you engage with the world

An awareness of how trust-in-self and trust in our client is at the core of our ability as a coach.
ACC-ACSTH PATHWAY
Please be advised that additional costs are required for any of the components other than the courses provided by ADLER as outlined below:
ADLER ACPC Exam - $500 +HST
ICF Coach Knowledge Assessment - please see the ICF Website for up to date fees and requirements
---
You may also be interested in